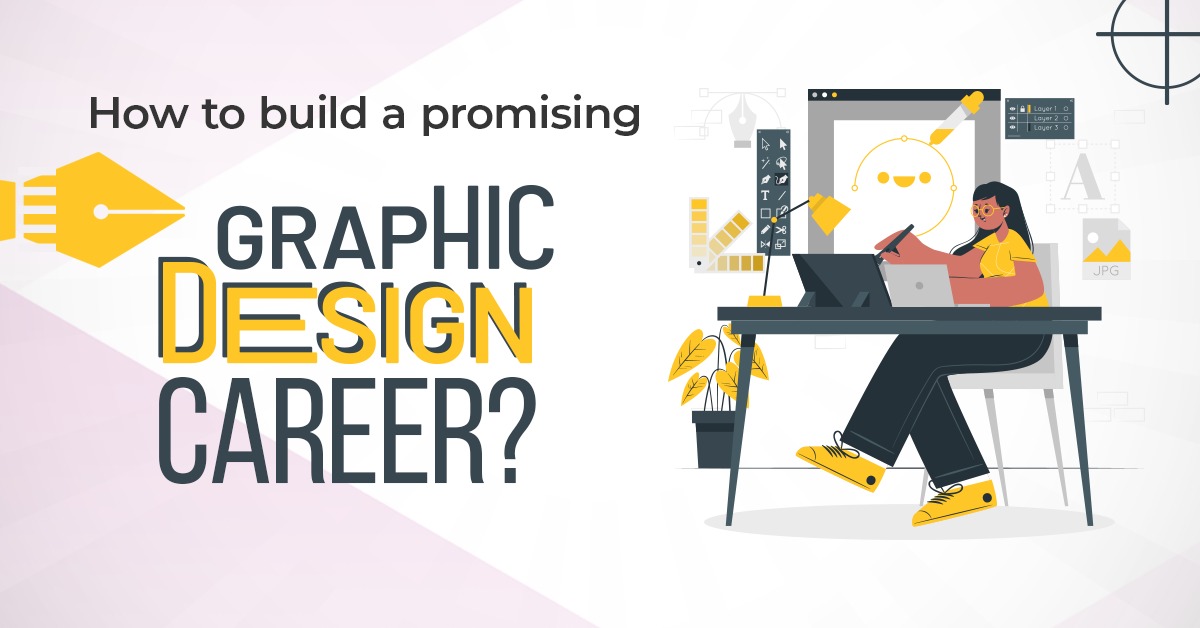 Introduction
Howdy Readers! Have you noticed that the demand for graphic designers has gone through the roof in recent years, especially since the COVID-19 pandemic hit?
Great news for aspiring graphic designers! The employment rate for graphic designers is projected to grow by 3% from 2020 to 2030, which is as fast as the average for all jobs. Thanks to the increasing use of digital platforms and social media, there's a high demand for visually stunning designs. Businesses are investing more in graphic design services to capture and retain customers.
Are you someone who is passionate about design and wants to pursue a career in graphic designing? Then you've come to the right place! Stucred's blog is here to guide you through the prerequisites, top free graphic designing courses, opportunities, and steps to start a career in graphic designing.
The Prerequisites or Skills to start a career in Graphic Designing
– Develop a combination of technical and creative skills
– Proficiency in graphic design software such as Adobe Creative Suite is essential
– Excellent communication skills are necessary
– Creativity and attention to detail are key qualities to possess
– The ability to work under tight deadlines is important
– Pursue a graphic design degree or diploma to develop these skills
– Ability to understand from online courses and tutorials can also be helpful in developing these skills
Top Free Graphic Designing Courses Provided by Top Websites Online
Many top websites offer free graphic designing courses. Here are some of the best ones:
1. Canva Design School
Canva is a popular online graphic design platform that offers a wide range of free courses on graphic designing. These courses cover topics such as design basics, typography, color theory, branding, and more.
2. Udemy
Udemy is an online learning platform that offers thousands of courses, including many on graphic design. Some of the best free courses on Udemy include Graphic Design Fundamentals, Introduction to Graphic Design, and Graphic Design Bootcamp.
3. Skillshare
Skillshare is an online learning community that offers thousands of classes on various topics, including graphic design. Some of the top free courses on Skillshare include Graphic Design Basics: Core Principles for Visual Design, Creating Brand Identity Systems, and Introduction to Graphic Design: Creating a Poster with Adobe Illustrator.
Opportunities for Graphic Designers
There are various job roles and opportunities available for graphic designers, such as:
1. Graphic Designer
As a graphic designer, you'll be responsible for creating visual designs for various mediums such as websites, print, and social media. You'll need to be proficient in design software and have a keen eye for aesthetics.
2. Web Designer
Web designers create the overall look and feel of websites. And they work on layout, color scheme, typography, and other visual elements.
3. UX Designer
User experience (UX) designers work on creating a seamless user experience. They do it for digital products such as websites and apps. They focus on improving usability, accessibility, and user engagement.
Steps and Tips to Create a Successful Career in Graphic Designing
Here are some steps and tips that can help you create a successful career in graphic designing:
1. Build a Strong Portfolio
Your portfolio is your ticket to landing a job as a graphic designer. Also, it should showcase your best work and demonstrate your skills and creativity.
2. Network
Networking is essential in any field, and graphic designing is no exception. So attend events, join professional organizations, and connect with other graphic designers to learn from them and create opportunities for yourself.
3. Continuous Learning/Upskilling
Graphic design is a constantly evolving field, and it's crucial to stay updated with the latest trends and technologies. So, do attend workshops, take courses, and read blogs to stay on top of your game.
Conclusion:
In conclusion, a career in graphic designing can be both exciting and fulfilling. And so, by developing the necessary skills, pursuing the right opportunities, and continuously learning, you can create a successful career in this field.
About Stucred:
Are you a student in need of instant credit/loan? Look no further than Stucred! As an RBI-licensed platform, we specialize in providing quick and hassle-free loans to students in India. Our process is easy and transparent, with no hidden fees or charges. With Stucred, you can focus on your education without worrying about you day to day expenses and enjoy your student life with financial freedom.
Stay ahead of the game and follow Stucred on social media: Stucred Webpage | Instagram | Twitter | LinkedIn