Welcome to the exciting world of finance! As a college student, you're at the perfect stage to start building a solid foundation in financial literacy. Understanding finance is not only essential for managing your personal finances but also for making informed decisions in the professional world. To help you excel on this financial journey, Stucred has curated a list of the best finance books that are both enlightening and enjoyable for college students. Lets get started
Rich Dad Poor Dad by Robert T. Kiyosaki
Let's kick off our list with a classic Finance Books ever! "Rich Dad Poor Dad" is a must-read for anyone eager to attain financial independence and success. Kiyosaki shares valuable insights from his childhood, comparing the financial philosophies of his "rich dad" and "poor dad." This book lays the groundwork for understanding assets, liabilities, and the importance of financial education.
The Total Money Makeover by Dave Ramsey
Dave Ramsey is a renowned financial expert, and his book provides a step-by-step guide to managing money effectively and achieving financial freedom. "The Total Money Makeover" offers practical advice on budgeting, saving, investing, and getting out of debt. It's like having a financial coach to help you navigate your way to a financially secure future.
Your Money or Your Life by Vicki Robin and Joe Dominguez
This book provides a fresh perspective on money and life. It's not just about finance; it's about redefining your relationship with money and aligning your spending with your values and life goals. "Your Money or Your Life" offers a holistic approach to achieving financial independence and finding fulfillment in life.
The Intelligent Investor by Benjamin Graham
Considered the bible of value investing, "The Intelligent Investor" is a fundamental read for anyone interested in the stock market. Benjamin Graham's timeless wisdom guides readers on how to analyze stocks, bonds, and investment opportunities, making it an invaluable asset for budding investors.
A Random Walk Down Wall Street by Burton Malkiel
If you're intrigued by the stock market and want to understand the principles of investing, this book is for you. "A Random Walk Down Wall Street" demystifies the complexities of the financial markets and advocates for a diversified, long-term investment strategy. And so it's a perfect starting point for beginners in the investment world.
The Richest Man in Babylon by George S. Clason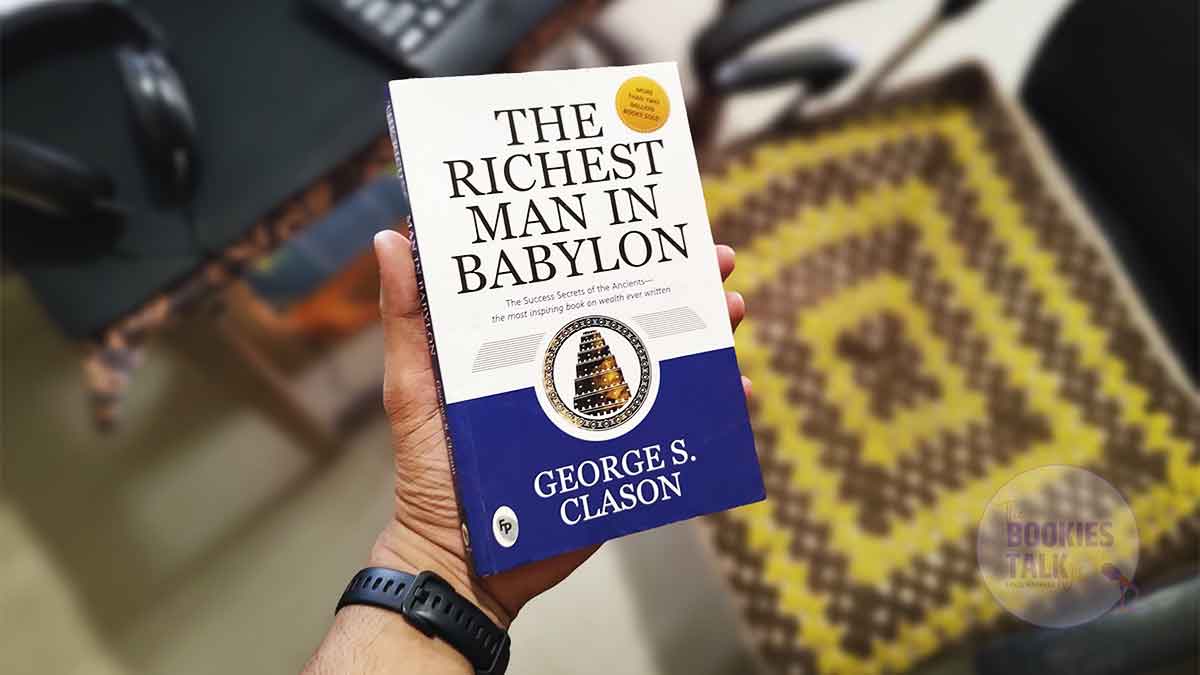 Another best Finance Book is here! So embark on a journey to ancient Babylon and discover timeless financial principles that are as relevant today as they were centuries ago. George S. Clason's book provides insightful parables and lessons on managing money, saving, and investing wisely.
The Little Book of Common Sense Investing by John C. Bogle
John C. Bogle, the founder of Vanguard Group, shares his expertise on passive investing in this little gem of a book. "The Little Book of Common Sense Investing" advocates for a low-cost, long-term approach to investing in the stock market. Also it's an easy and enlightening read for those looking to start investing intelligently.
Conclusion
By delving into these finance books during your college years, you'll not only enhance your financial literacy but also develop the skills and mindset necessary for a financially successful future. Also remember, the key is to absorb the knowledge and apply it to your own financial journey. So, Happy reading and here's to a prosperous financial future!

About Stucred:
Are you a student in need of instant credit/loan? Look no further than Stucred! As an RBI-licensed platform, we specialize in providing quick and hassle-free loans to students in India. Our process is easy and transparent, with no hidden fees or charges. With Stucred, you can focus on your education without worrying about you day to day expenses and enjoy your student life with financial freedom.
Stay ahead of the game and follow Stucred on social media: Stucred Webpage | Instagram | Twitter | LinkedIn